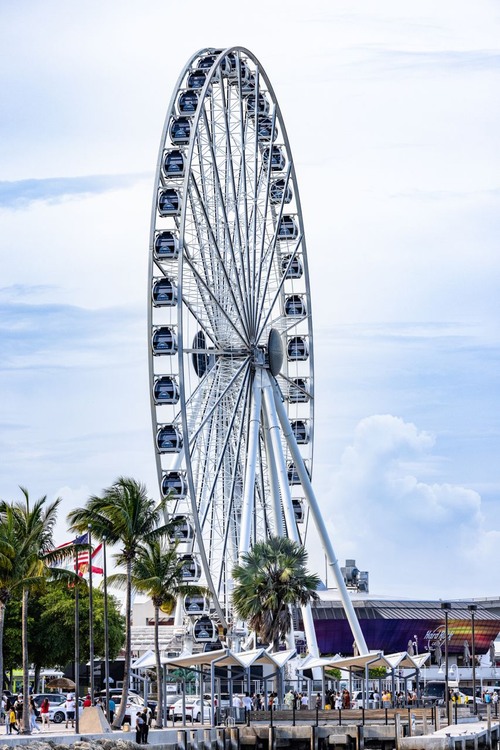 The Skyview Miami observation wheel and Bayfront Park path, in Miami, United States, offer stunning views of the city, the Biscayne Bay and nearby islands. Embark on this romantic adventure and enjoy a bird's-eye view of South Florida! The wheel takes a little under 15 minutes to go all the way around, reaching a height of 120 feet. After your ride, you can explore the well-designed Bayfront Park with its bicycle- and pedestrian-friendly paths. You can amble along the promenade and gaze at the lovely marina and canal, the iconic Venetian Pool, and the beautiful Miami skyline. Don't forget to keep an eye out for the works of art on display in the park. With a memorable experience and stunning views, this place is well worth the visit!
🌦 Wetterinformationen
Erhalten Sie Wetterinformationen und vieles mehr von der App. Laden Sie es kostenlos herunter!
🚕 Wie man dorthin kommt?
Rufen Sie Routeninformationen (mit dem Auto, zu Fuß, mit öffentlichen Verkehrsmitteln usw.) und vieles mehr über die App ab. Laden Sie es kostenlos herunter!