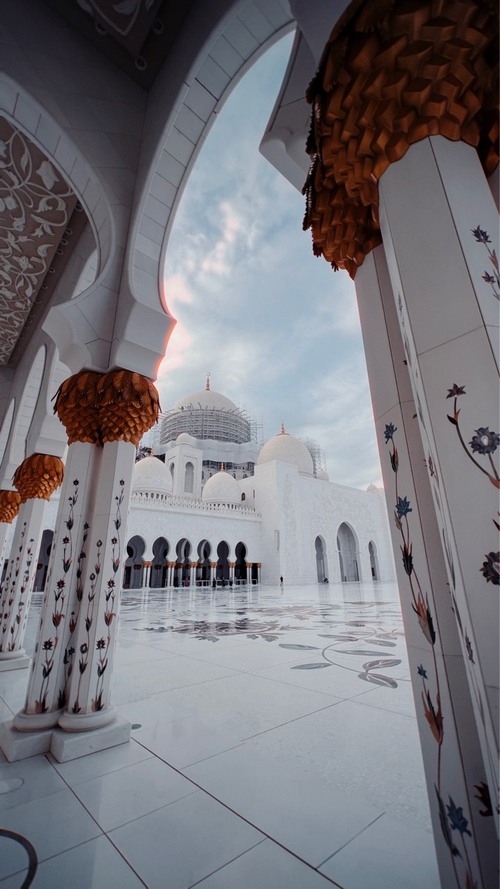 The Sheikh Zayed Mosque, in Abu Dhabi, United Arab Emirates, is one of the most beautiful and impressive indoor edifices in the world. Its sheer scale and intricate marble, gold and crystal decor make it a sight to behold and a facility to examine with interest. Its exterior is also noteworthy and is often said to have been modeled after the famous Taj Mahal in India. Inside, visitors can enjoy the grand scale of the complex—subterranean vaults, spacious prayer rooms, seven inner courts, four towering minarets and an incredible, crescent-shaped chandelier that hangs in the main prayer hall. A visit to the mosque offers insight into the culture and traditions of the United Arab Emirates. Photography is allowed inside the mosque, but visitors are requested to be mindful and respectful of the reverence and sanctity of the place.
🌦 Wetterinformationen
Erhalten Sie Wetterinformationen und vieles mehr von der App. Laden Sie es kostenlos herunter!
🚕 Wie man dorthin kommt?
Rufen Sie Routeninformationen (mit dem Auto, zu Fuß, mit öffentlichen Verkehrsmitteln usw.) und vieles mehr über die App ab. Laden Sie es kostenlos herunter!