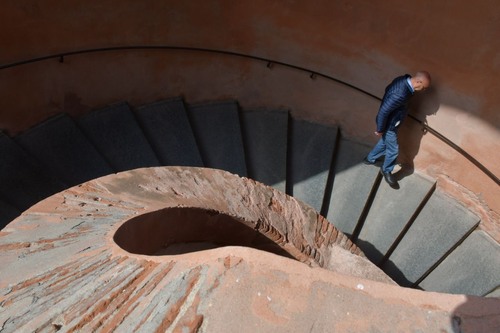 The Santuario Madonna di San Luca is a beautiful sanctuary nestled above the ancient city of Bologna, Italy. Here visitors can witness one of the oldest structures in Bologna, a structure built in honor of the Virgin Mary. The uninterrupted brick portico of 666 arches stretches from the city up to the sanctuary and is a unique sight to behold. The unique feature of the portico is the 11-sided geometry of the arches, believed to resemble a crown, symbolizing the homage to the blessed Virgin Mary. This iconic structure is also known for offering stunning views of the city and the surrounding countryside. For those looking for a spiritual pilgrimage, the Santuario Madonna di San Luca has much to offer, from visit to its holy chapel, to the beautiful botanical gardens and shrines spread across its grounds.
🌦 Wetterinformationen
Erhalten Sie Wetterinformationen und vieles mehr von der App. Laden Sie es kostenlos herunter!
🚕 Wie man dorthin kommt?
Rufen Sie Routeninformationen (mit dem Auto, zu Fuß, mit öffentlichen Verkehrsmitteln usw.) und vieles mehr über die App ab. Laden Sie es kostenlos herunter!