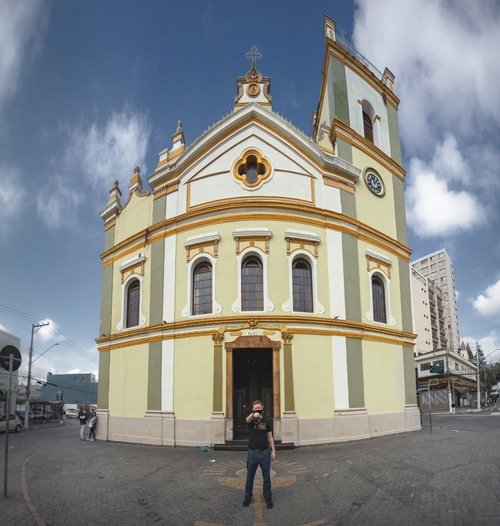 Santuário Eucarístico Nossa Senhora da Penha is a sanctuary and place of worship located in Penha de França, Brazil. It offers travelers and photographers a great opportunity to experience the religiosity and spirituality that is deeply rooted in the history, culture, and traditions of Brazil. The peaceful atmosphere allows visitors to contemplate and reflect upon the divine beauty that provides the backdrop for the spiritual activities that take place within the premises. The Sanctuary, which was constructed in 1910, includes a statue of Our Lady of Penha in a glass case, as well as a small altarpiece with a 19th-century painting of the Virgin. Other attractions in the complex include a grotto, a garden with several fruit trees, and a fountain that is said to have miraculous healing powers. Visitors to the area can also appreciate the view of the city of Rio de Janeiro from the observatory on the summit.
🌦 Wetterinformationen
Erhalten Sie Wetterinformationen und vieles mehr von der App. Laden Sie es kostenlos herunter!
🚕 Wie man dorthin kommt?
Rufen Sie Routeninformationen (mit dem Auto, zu Fuß, mit öffentlichen Verkehrsmitteln usw.) und vieles mehr über die App ab. Laden Sie es kostenlos herunter!