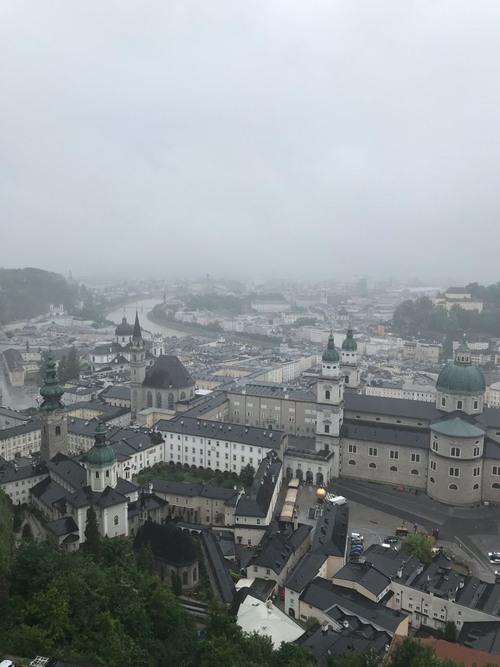 Salzburg, Austria is known as the "City of Music" as it was the birthplace of Wolfgang Amadeus Mozart. It is a beautiful city which has a plethora of cultural sights and activities to indulge in. The city is divided into two sections, the old city and the new one, with visitors able to wander the narrow cobbled streets of the old city, taking in baroque and rococo architecture, or visiting the festive 16th century Getreidegasse.

One of the city's must-sees is the fortress of Hohensalzburg, built in 1077. Situated atop the Festungsberg hill, the mighty fortress offers a stunning view of the city below. Taking its name from the local Salzach river, the fortress is renowned for its breathtaking architecture. Visitors can take a self-guided tour and explore the torture chamber, fortifications, and even the 'goldene Gams,' or 'Hind on the Golden Path,' a bronze sculpture of a heavily armoured figure. One of the highlights of the fortress is the Glockenturm (bell tower), which contains two 18th century bells. The tower offers wonderful views of the city's most iconic sights.
🌦 Wetterinformationen
Erhalten Sie Wetterinformationen und vieles mehr von der App. Laden Sie es kostenlos herunter!
🚕 Wie man dorthin kommt?
Rufen Sie Routeninformationen (mit dem Auto, zu Fuß, mit öffentlichen Verkehrsmitteln usw.) und vieles mehr über die App ab. Laden Sie es kostenlos herunter!