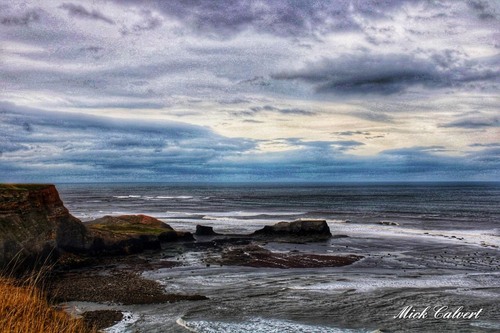 Saltwick Nab and Saltwick Bay Trail is located in the North Yorkshire coast of the UK, near Whitby. It's a rocky shore surrounded by even rockier cliffs, with fascinating rock formations and spectacular sea stacks rising above the waves. The National Trust maintains this secluded with interesting pathways, steps and ladders. With the wind blowing and the waves crashing, you'll get the feeling of a lost settlement and explore the remains of the old lifeboats and the nearby 19th-century chalets. You can even track down the rare fossils embedded in the limestone. Keep your eyes peeled on the horizon and you'll spot some of the most spectacular views of Whitby's harbor, castle and the iconic Whitby Abbey. For an unforgettable experience, you have to visit Saltwick Nab and Saltwick Bay Trail.
🌦 Wetterinformationen
Erhalten Sie Wetterinformationen und vieles mehr von der App. Laden Sie es kostenlos herunter!
🚕 Wie man dorthin kommt?
Rufen Sie Routeninformationen (mit dem Auto, zu Fuß, mit öffentlichen Verkehrsmitteln usw.) und vieles mehr über die App ab. Laden Sie es kostenlos herunter!