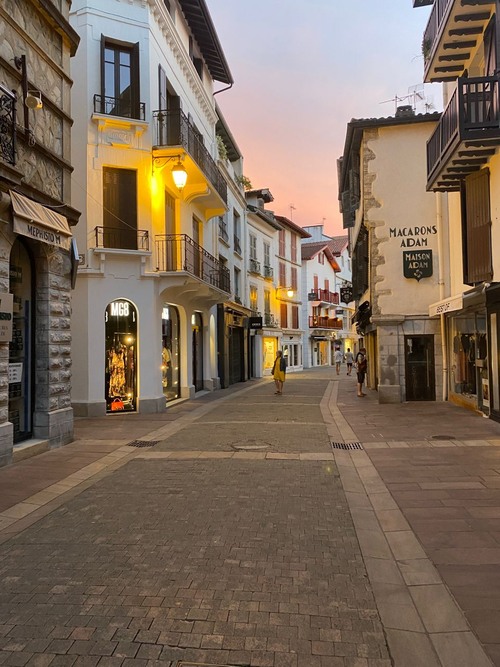 Saint-Jean-de-Luz is a charming village located in the Atlantic Pyrenees of France. This quaint fishing village on the Bay of Biscay is one of the most renowned holiday destinations in the region, and for good reason - its stunning natural surroundings, stunning beaches, and stunning architecture, as well as its abundance of seaside activities, make it a perfect holiday spot.

The most popular sight in Saint-Jean-de-Luz is the beautiful sandy beach. Stretching out along the front of the town, the beach is a perfect playground for both adults and children, offering ample opportunities to swim, sunbathe, and enjoy the many restaurants and snack bars. If you're looking to do something a bit more active, the town offers a number of water sports, including sailing and surfing. The architectural highlights of Saint-Jean-de-Luz are also well worth exploring. The Château du Moulin Neuf and the Church of Saint Jean Baptiste are two of the most recognizable structures, while the charming streets and ancient architecture of the larger old town will take you back in time. In addition to the beach, the city is great for exploring the area's forests, vineyards, and golf courses. The nearby Hegor Mountains are home to some of France's finest trekking, while the Basque coast is a fantastic spot for whale watching. The city is also home to a number of small markets, offering fresh produce and handicrafts, so don't miss out on souvenir shopping!
🌦 Wetterinformationen
Erhalten Sie Wetterinformationen und vieles mehr von der App. Laden Sie es kostenlos herunter!
🚕 Wie man dorthin kommt?
Rufen Sie Routeninformationen (mit dem Auto, zu Fuß, mit öffentlichen Verkehrsmitteln usw.) und vieles mehr über die App ab. Laden Sie es kostenlos herunter!