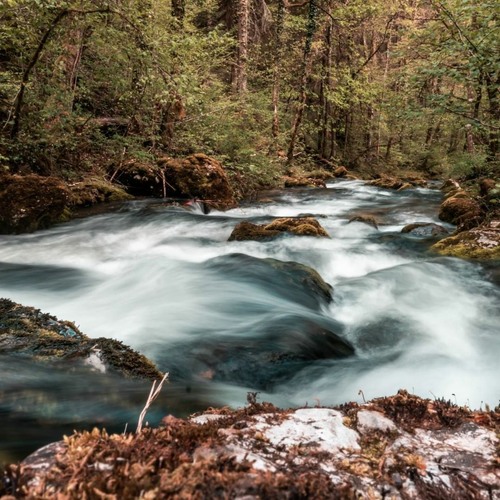 Rivière de l'Allondon, located in the Chevry commune of France, is a popular spot for travelers looking for a peaceful outdoor experience. This charming river is flanked with lush vegetation, providing a feeling of serenity. There are several charming bridges and beautiful waterfalls along the route, perfect for taking a stroll or relaxing in the sunshine. The greenery and pastoral farmland views provide a delightful juxtaposition to the majestic Alps in the backdrop. Nature lovers can picnic along the river or go for a swim and take in the beauty of this mystical area. The clean, clear running water is also ideal for fishing and offers some of the best trout in the area, making it a favorite spot among local anglers. Visitors who enjoy being surrounded by nature in all its beauty and spend some quality time in the great outdoors, will be delighted at the Rivière de l'Allondon.
🌦 Wetterinformationen
Erhalten Sie Wetterinformationen und vieles mehr von der App. Laden Sie es kostenlos herunter!
🚕 Wie man dorthin kommt?
Rufen Sie Routeninformationen (mit dem Auto, zu Fuß, mit öffentlichen Verkehrsmitteln usw.) und vieles mehr über die App ab. Laden Sie es kostenlos herunter!