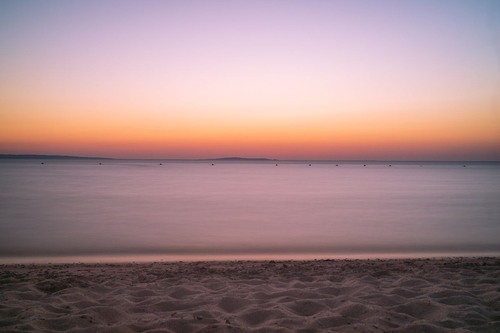 The Red Sea, located in Hurghada, Egypt, is renowned for its turquoise waters and coral reefs, and is a popular destination for snorkelers and scuba divers. Along the coast, you can find plenty of secluded beaches, perfect for those looking for the ultimate relaxation experience. The water temperature is warm all year round, and there is a wide range of sea life for you to enjoy, such as colorful, tropical fish and almost 1,000 species of coral. Head over to Giftun Island, just a short boat ride away, for an unforgettable day and magnificent views of the crystal-clear water. Diving and fishing trips can be arranged around the mainland attractions, from the Abu Ramada Islands in the north to the many coral islands in the south. So pack your swimsuit and head to Egypt's Red Sea for an unforgettable experience.
🌦 Wetterinformationen
Erhalten Sie Wetterinformationen und vieles mehr von der App. Laden Sie es kostenlos herunter!
🚕 Wie man dorthin kommt?
Rufen Sie Routeninformationen (mit dem Auto, zu Fuß, mit öffentlichen Verkehrsmitteln usw.) und vieles mehr über die App ab. Laden Sie es kostenlos herunter!