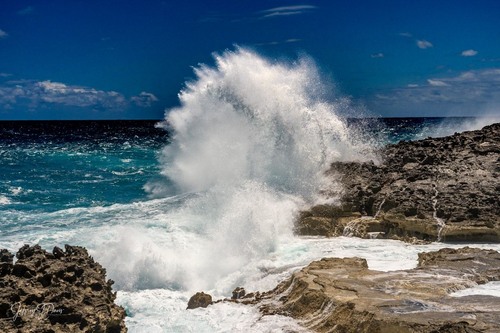 Queen's Baths and the cliffs above the Baths in Upper Bogue, Bahamas are a unique spot you won't want to miss. Queen's Baths are a collection of natural rock pools formed by the surf and the tide. The clear waters offer spectacular views of the Caribbean and the surrounding coral reef, as well as vibrant fish, sea turtles and other marine life. The nearby cliffs provide great views of the pools and the Caribbean sea. While swimming isn't recommended, snorkeling is a great way to experience and explore the area. Don't forget your camera! There are plenty of opportunities to capture a few great photos of the surrounding scenery.
🌦 Wetterinformationen
Erhalten Sie Wetterinformationen und vieles mehr von der App. Laden Sie es kostenlos herunter!
🚕 Wie man dorthin kommt?
Rufen Sie Routeninformationen (mit dem Auto, zu Fuß, mit öffentlichen Verkehrsmitteln usw.) und vieles mehr über die App ab. Laden Sie es kostenlos herunter!