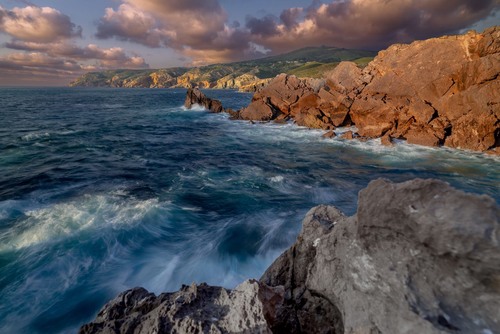 Praia do Abano is a beautiful beach located in Alcabideche, Portugal. It is a stunning spot, offering stunning landscapes and beautiful views of the Atlantic Ocean. It stretches more than one kilometer and is easily accessible by car.

The beach is surrounded by dunes and the area is quite wild and pristine. It is one of the best places to take in the beauty of the Portuguese coastline. Praia do Abano is the perfect spot for sunbathing, swimming, walking and playing beach games. For those feeling sporty, there are several courts for beach volleyball and surfing. A unique feature of the beach is the way the waves constantly pound against the shore. The sea is especially beautiful at night when the stars shine bright. With its long stretch of beach, Praia do Abano offers endless opportunities for explore. For a relaxing afternoon, there are plenty of facilities around providing drinks, snacks and accommodation. Nearby, there are several restaurants, offering a delicious selection of fish and seafood dishes.
🌦 Wetterinformationen
Erhalten Sie Wetterinformationen und vieles mehr von der App. Laden Sie es kostenlos herunter!
🚕 Wie man dorthin kommt?
Rufen Sie Routeninformationen (mit dem Auto, zu Fuß, mit öffentlichen Verkehrsmitteln usw.) und vieles mehr über die App ab. Laden Sie es kostenlos herunter!