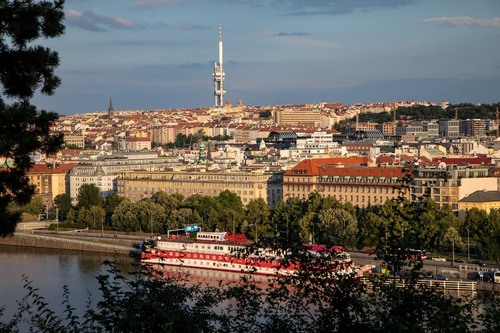 The colourful, vibrant city of Prague offers photographers and holidaymakers alike a lifetime of exploration and opportunity. Prague, or Praha in Czech, is the capital and largest city of the Czech Republic and has become a tourist destination for its many beautiful buildings, churches, bridges and parks.

If you're looking for a beautiful spot for photographs in Prague, you can't go wrong with the Biergarten Letna-Schlösschen in Holešovice. This rustic beer garden is situated on the banks of the Vltava river and it offers wonderful views of the city, especially just after sunset. Letna-Schlösschen is home to the 5-meter-tall Hvezda-Letna beer fountain, which has been pouring beer since the 18th century and recently, it has become quite a popular spot for wedding ceremonies. The area is beautifully developed, with ample seating space and a playground for the kids. The venue is close to the metro and tramp stops, as well as the Palladium Shopping Mall. There is also a kiosk where you can purchase snacks and drinks. Take a camera with you and don't forget to capture the views.
🏨 Herbergen
🌦 Wetterinformationen
Erhalten Sie Wetterinformationen und vieles mehr von der App. Laden Sie es kostenlos herunter!
🚕 Wie man dorthin kommt?
Rufen Sie Routeninformationen (mit dem Auto, zu Fuß, mit öffentlichen Verkehrsmitteln usw.) und vieles mehr über die App ab. Laden Sie es kostenlos herunter!