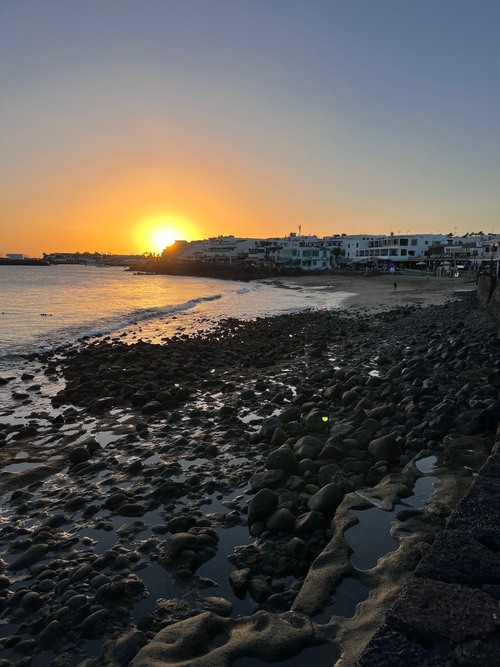 Playa Blanca is a stunning seaside resort located on the southwest coast of Lanzarote in the Canary Islands. It is a popular spot for holidaymakers and is renowned for its paradisiacal beaches and calm seas. The beaches of Playa Blanca offer picturesque views over Fuertaventura and Lobos to the east and the Atlantic to the south. The main beach of Playa Blanca is Playa Dorada and is just a short walk from the town centre. This beach is wide and the sand is white and soft. It is the perfect place for swimming, snorkelling and sunbathing. The town also boasts a large number of smaller beaches, some of which have great places to go for scuba diving, windsurfing and kayaking. The waters are crystal clear and the views are breathtaking. For those looking to explore the area further, the nearby beaches of Papagayo and Caleta del Congrio are well worth visiting. Playa Blanca also has a bustling promenade lined with shops, bars and restaurants. There are plenty of activities for all visitors here, from snorkelling and swimming to leisurely strolls along the shore. With its unique and beautiful setting, Playa Blanca is a paradise for visitors of all ages.
🌦 Wetterinformationen
Erhalten Sie Wetterinformationen und vieles mehr von der App. Laden Sie es kostenlos herunter!
🚕 Wie man dorthin kommt?
Rufen Sie Routeninformationen (mit dem Auto, zu Fuß, mit öffentlichen Verkehrsmitteln usw.) und vieles mehr über die App ab. Laden Sie es kostenlos herunter!