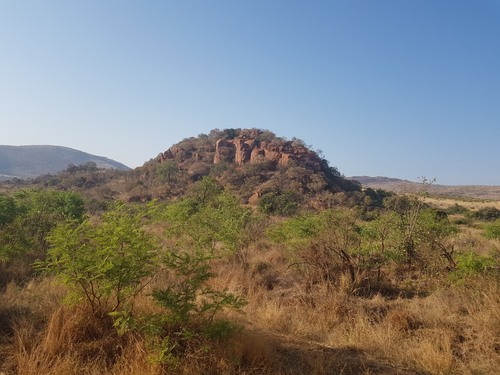 Pilanesberg National Park is a malaria-free game reserve situated on a volcanic crater in the North West Province, South Africa. It is known to feature a unique combination of landscapes, diverse wildlife, spectacular rock formations and ancient archaeological sites. The Jeep on Path area is located on a ridge above the reserve, offering breathtaking views across the environment below. Visitors in the area can enjoy scenic walks and drives in the game reserve. It is home to the "Big 5" game animals – lion, leopard, elephant, rhino and buffalo as well as rare species such as cheetah, hyena, hippo, giraffe, zebra, kudu and many more. The park also offers excellent birding opportunities too, with over 300 species of birds having been recorded in the park.
🌦 Wetterinformationen
Erhalten Sie Wetterinformationen und vieles mehr von der App. Laden Sie es kostenlos herunter!
🚕 Wie man dorthin kommt?
Rufen Sie Routeninformationen (mit dem Auto, zu Fuß, mit öffentlichen Verkehrsmitteln usw.) und vieles mehr über die App ab. Laden Sie es kostenlos herunter!