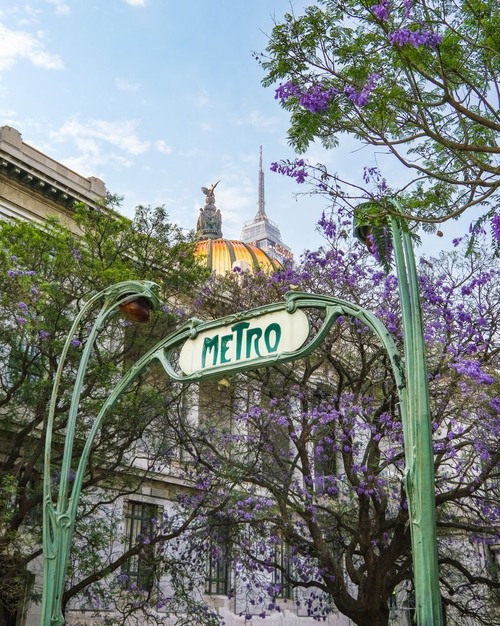 The Palacio de Bellas Artes, or 'Palace of Fine Arts', is one of the most celebrated cultural centres in Ciudad de México, Mexico. Occupying several blocks, it features a wide range of activities, from concerts and other live music to theatrical performances, visual art exhibitions and so much more. Inside, visitors will find a grand concert hall, marbled halls and modern art galleries filled with vibrant artwork by one of Mexico's most famous painters, Diego Rivera. You'll also find the largest crystal curtain in the world, made of 16,000 crystal pieces and 17,000 electric lamps. The Palacio is also home to a small museum of historic film artifacts, making it a must-see destination for film fans. After a visit, take a stroll in Alameda Central park, which is home to one of Diego Rivera's larger murals.
🌦 Wetterinformationen
Erhalten Sie Wetterinformationen und vieles mehr von der App. Laden Sie es kostenlos herunter!
🚕 Wie man dorthin kommt?
Rufen Sie Routeninformationen (mit dem Auto, zu Fuß, mit öffentlichen Verkehrsmitteln usw.) und vieles mehr über die App ab. Laden Sie es kostenlos herunter!