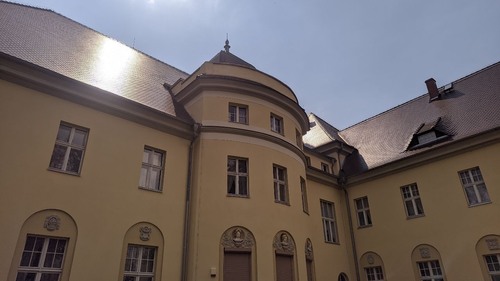 Pałac Łosiów, located in the village of Łosiów, Poland, is an 18th-century palace that is known for its distinctive Baroque architecture. The palace was built in 1777 by the noble family of the same name and was once owned by the Krasińskis. It later became a royal residence during the reign of Tsar Alexander I. On the palace grounds stand a number of outbuildings, including an ornate stable and stables, which are now home to some of the Krasińskis' collections of antique carriages. Inside, the palace houses a number of notable artworks and some interior details typical of the late Baroque style. Visitors to the palace can take a guided tour to learn more about the palace's rich history, see the impressive collection of furniture and paintings, and visit some of its outbuildings. Pałac Łosiów is also an ideal destination for photographer looking for picturesque views and preserved architecture of a historic aristocratic estate.
🌦 Wetterinformationen
Erhalten Sie Wetterinformationen und vieles mehr von der App. Laden Sie es kostenlos herunter!
🚕 Wie man dorthin kommt?
Rufen Sie Routeninformationen (mit dem Auto, zu Fuß, mit öffentlichen Verkehrsmitteln usw.) und vieles mehr über die App ab. Laden Sie es kostenlos herunter!