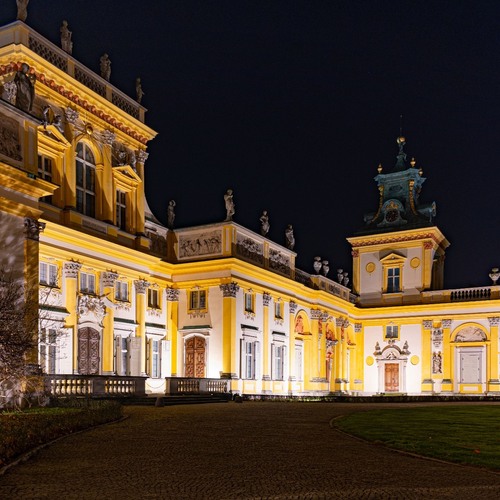 The Museum of King Jan III's Palace at Wilanów, in Warszawa, Poland, is a spectacular royal palace and park. Built in the 17th century, this palace was the residence of polish and foreign monarchs. Visitors can explore the sumptuous interiors and take a guided tour of the residence and its collections, which include original furniture, cherished objects and a rich collection of paintings. The gardens of the palace, restored to their original splendor, are a lovely sight in warmer weather, with their extensive collection of trees, shrubs and flowers. A perfect start to your sightseeing would be a stroll around one of the prettiest lakes in Warsaw or a visit to the vegetable garden with its period-style orchard. Other attractions are the Belvedere Tower, which offers stunning views of the entire Wilanów park, and the Maze in the Orangery. The Wilanów Palace is a popular culture venue, hosting many concerts and theatrical performances throughout the year.
🌦 Wetterinformationen
Erhalten Sie Wetterinformationen und vieles mehr von der App. Laden Sie es kostenlos herunter!
🚕 Wie man dorthin kommt?
Rufen Sie Routeninformationen (mit dem Auto, zu Fuß, mit öffentlichen Verkehrsmitteln usw.) und vieles mehr über die App ab. Laden Sie es kostenlos herunter!