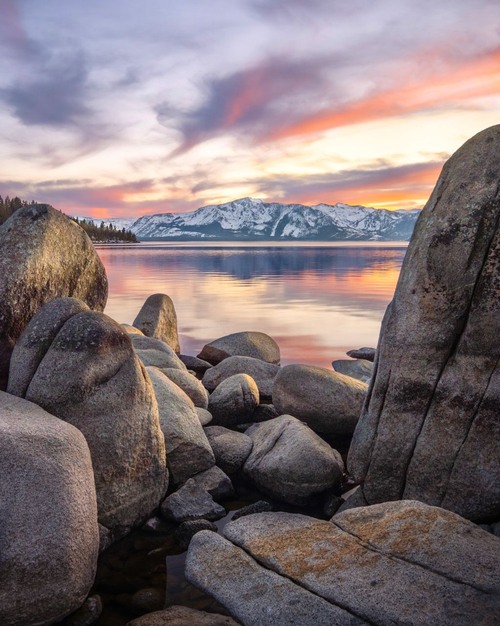 Mt. Tallac is a 9,765-ft peak in the Sierra Nevada Mountains situated at the south shore of Lake Tahoe in Zephyr Cove, United States. Offering stunning 360-degree views of Lake Tahoe, Mt. Tallac Trail is a popular hiking trail. From the summit, hikers can also access trails that lead to Fallen Leaf Lake, Cathedral Lake, Susie Lake, and surrounding alpine meadows. Although the hike is rated moderate to strenuous, the reward for making a summit is a picturesque panoramic view of Lake Tahoe surrounded by rugged mountain peaks. Along the way, hikers can soak in captivating views of meadows, forested ridges and passing streams. Tireless adventurers are rewarded with snow-capped peak panoramas above 10,000 feet. Additionally, at the trailhead to Mt. Tallac Trail, you'll find the historic Mt. Tallac Fire Lookout. Where the views simply can't be matched.
🌦 Wetterinformationen
Erhalten Sie Wetterinformationen und vieles mehr von der App. Laden Sie es kostenlos herunter!
🚕 Wie man dorthin kommt?
Rufen Sie Routeninformationen (mit dem Auto, zu Fuß, mit öffentlichen Verkehrsmitteln usw.) und vieles mehr über die App ab. Laden Sie es kostenlos herunter!