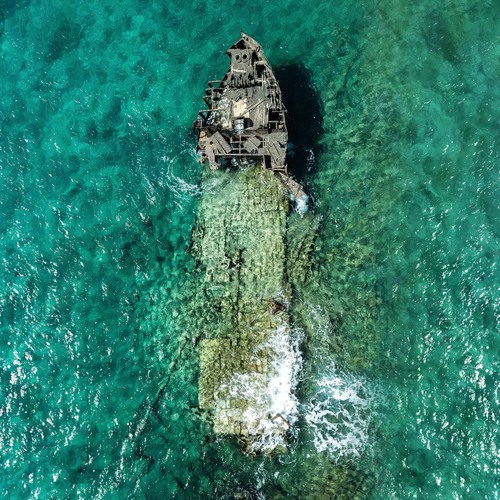 The Motor Ship Dimitrios (M/S Dimitrios) is a shipwreck located near the coastline of Mykonos, Greece. It rests at a depth of 20 meters and provides a great opportunity for scuba diving and exploring the underwater world. The wreck is 60 meters long and is estimated to have been sunk in the early 1980s. It is home to a myriad of marine life including eels, cod, octopuses, and grouper. There are also many species of corals, sea fans, and sponges, making it a treat for divers and photographers alike. The wreckage is also an excellent spot for deep dives and night diving. The structure of the wreck has varied over the decades, but you will still find plenty of doors, portholes, and ladders to explore. Just make sure to take safety precautions when diving and stay within the limits of your diving skills.
🌦 Wetterinformationen
Erhalten Sie Wetterinformationen und vieles mehr von der App. Laden Sie es kostenlos herunter!
🚕 Wie man dorthin kommt?
Rufen Sie Routeninformationen (mit dem Auto, zu Fuß, mit öffentlichen Verkehrsmitteln usw.) und vieles mehr über die App ab. Laden Sie es kostenlos herunter!