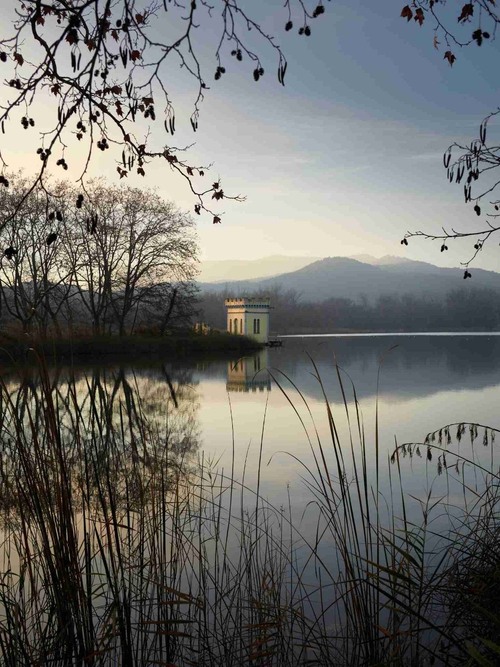 TOP
Llac de Banyoles is an ancient lake located in the city of Banyoles, Catalonia in northeast Spain. The lake was formed by a tectonic depression over 2 million years ago and is an important part of the local geology. The lake offers a stunning landscape with the surrounding hills, and is a haven of tranquility and wildlife. A must-see is the Church of Sant Miquel, with its stunning Baroque onion dome, located right on the lake's edge. Visitors can explore two walking trails around the lake, one of which begins in the centre of the town and runs around the perimeter of the lake. These trails offer great opportunities for birdwatching, with species like greylag geese and ferruginous ducks being spotted in the area. The lake is also a popular spot for paddling, canoeing, and other water activities. There are several accommodation options in the surrounding area, including campsites, villas and guest houses.
🌦 Wetterinformationen
Erhalten Sie Wetterinformationen und vieles mehr von der App. Laden Sie es kostenlos herunter!
🚕 Wie man dorthin kommt?
Rufen Sie Routeninformationen (mit dem Auto, zu Fuß, mit öffentlichen Verkehrsmitteln usw.) und vieles mehr über die App ab. Laden Sie es kostenlos herunter!