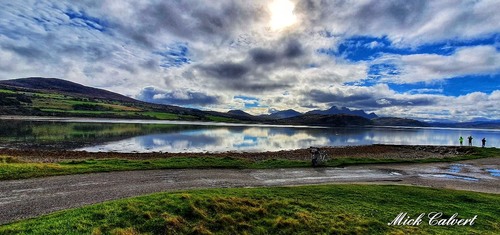 The Kyle of Tongue Causeway is a stunning natural feature located in Achuvoldrach, Scotland. The site consists of a causeway leading onto a jetty, collecting rainwater and sewage, naturally flowing into Lochan Connor. The area is well known for its dramatic cliff faces and rugged landscape of slate, limestone, shale and sandstone, creating a variety of colors, textures and contrast. It is a great spot for photographers looking to capture some breathtaking sceneries. The nearby beach offers a sandy shore and exploring the nearby lochs and wooden pathways will showcase the beautiful and unspoiled Highland nature. It is a great place to enjoy the outdoors and recapture the spirit of Scotland.
🌦 Wetterinformationen
Erhalten Sie Wetterinformationen und vieles mehr von der App. Laden Sie es kostenlos herunter!
🚕 Wie man dorthin kommt?
Rufen Sie Routeninformationen (mit dem Auto, zu Fuß, mit öffentlichen Verkehrsmitteln usw.) und vieles mehr über die App ab. Laden Sie es kostenlos herunter!