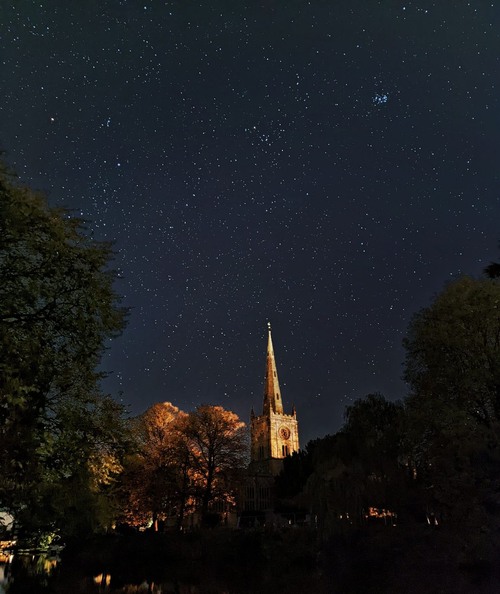 Holy Trinity Church is a stunning, Grade I listed church located in Stratford-upon-Avon, United Kingdom. Travelers and photographers alike will be entranced by the breathtaking and well-preserved architecture of this 15th century English church. From the double hammerbeam roof and elaborate wood carvings to the neo-Classical domed tower, Holy Trinity Church offers an utterly captivating visual experience. The interior of the church is just as impressive, filled with photos and memorials of William Shakespeare, the renowned poet and playwright who was baptized here in 1564. With its reputation as one of the oldest churches in Stratford-upon-Avon, Holy Trinity Church is sure to be a highlight of any visit to England.
🌦 Wetterinformationen
Erhalten Sie Wetterinformationen und vieles mehr von der App. Laden Sie es kostenlos herunter!
🚕 Wie man dorthin kommt?
Rufen Sie Routeninformationen (mit dem Auto, zu Fuß, mit öffentlichen Verkehrsmitteln usw.) und vieles mehr über die App ab. Laden Sie es kostenlos herunter!