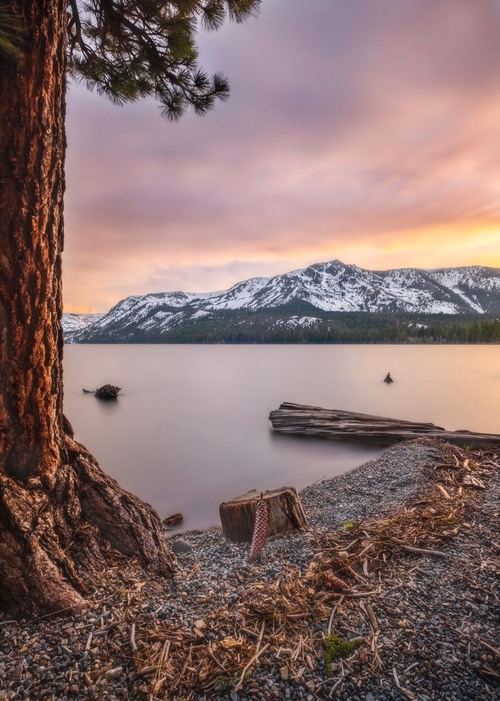 Fallen Leaf Lake is a stunning alpine lake located at the base of Mt. Tallac in Spring Creek, California. It is the second largest mountain lake in the Tahoe area, after Lake Tahoe. The 10 mile long shallow lake is fed mainly by melting snow and is surrounded by spectacular views of sun-kissed mountains and glistening shore lines. Popular activities at Fallen Leaf Lake include kayaking, fly fishing, wake boarding, and stand up paddle-boarding. The lake offers trails for a range of activities, from family hikes to rugged mountain climbing. Camping on the lake's shore is truly an amazing experience, with picturesque views of Mt. Tallac and the reflection of the mountain's peak in the lake.
🌦 Wetterinformationen
Erhalten Sie Wetterinformationen und vieles mehr von der App. Laden Sie es kostenlos herunter!
🚕 Wie man dorthin kommt?
Rufen Sie Routeninformationen (mit dem Auto, zu Fuß, mit öffentlichen Verkehrsmitteln usw.) und vieles mehr über die App ab. Laden Sie es kostenlos herunter!