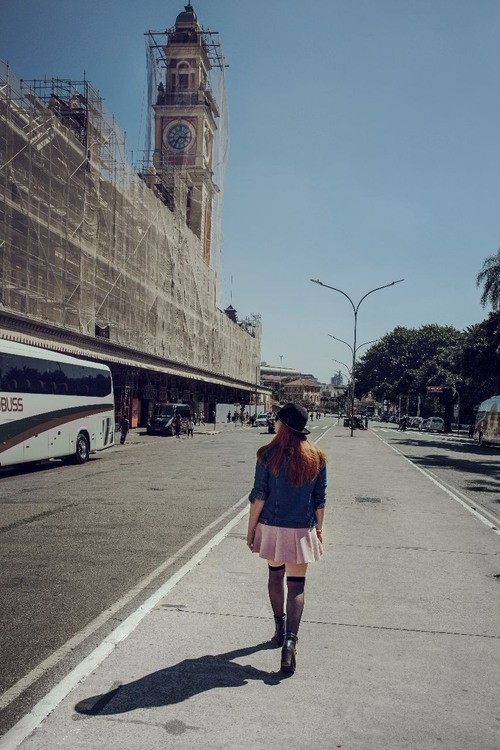 Estação da Luz and Praça da Luz are two important sites to visit in the Centro Histórico of São Paulo, Brazil. Estação da Luz is one of the most historic railway stations in Latin America, built in 1870 and having served as the main station in São Paulo until the opening of São Bento Station. Inside, visitors can find the impressive interior of the station with its original neoclassical and art nouveau architecture and various historical artifacts from the station's early days. There is also the Museum of the Portuguese Language in the station. The station is located near Praça da Luz, which was once used for public executions and where Portuguese settlers were welcomed to São Paulo back in the 16th century. The square houses many cultural events with its fountain, park, and the São Francisco Church. The square is the center of cultural and social events, including the annual Festa de Iemanjá. Visitors should be aware of their surroundings as the area can have an abundant presence of homeless people.
🌦 Wetterinformationen
Erhalten Sie Wetterinformationen und vieles mehr von der App. Laden Sie es kostenlos herunter!
🚕 Wie man dorthin kommt?
Rufen Sie Routeninformationen (mit dem Auto, zu Fuß, mit öffentlichen Verkehrsmitteln usw.) und vieles mehr über die App ab. Laden Sie es kostenlos herunter!