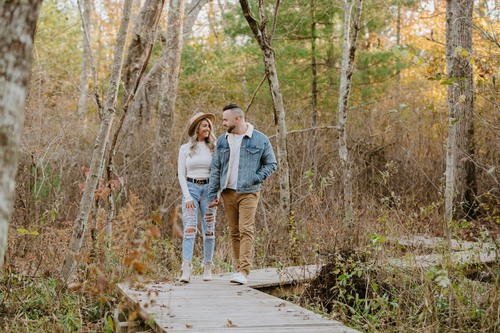 Deborah and Roger Richardson Nature Preserve is a large and ecologically valuable conservation area located in Attleboro, Canada. This picturesque preserve is home to numerous rare plants and wildlife species, including the endangered Southern bog lemming and the gorgeous Scarlet tanager bird. Much of the preserve's 200 acres are considered old-growth forest and include stands of Canada's iconic White pine. There are multiple trails throughout the preserve and visitors can expect to see everything from wildflowers to beaver dams and old-growth hemlock trees. To preserve the integrity of this natural area dogs are not allowed, however, birdwatching and photography are encouraged. Look out for special programs organized by the local Nature Conservancy, such as interpretive hikes and plant & animal identification workshops.
🌦 Wetterinformationen
Erhalten Sie Wetterinformationen und vieles mehr von der App. Laden Sie es kostenlos herunter!
🚕 Wie man dorthin kommt?
Rufen Sie Routeninformationen (mit dem Auto, zu Fuß, mit öffentlichen Verkehrsmitteln usw.) und vieles mehr über die App ab. Laden Sie es kostenlos herunter!