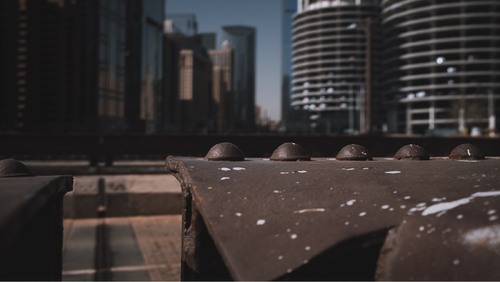 Marina City's iconic Corncob Towers in Chicago, United States, were designed by architect Bertrand Goldberg to take the shape of two 11 story cobs of corn. The towers were constructed between 1959 and 1964, when residents began to move in. Perched on the banks of the Chicago River, the towers were the first high-rise residential buildings in the US to be constructed of reinforced concrete, offering an alternative to the steel structures generally dominating America's skylines at the time. Everyone from families and young professionals to some of the city's biggest power brokers call Marina City home. The towers remain an iconic part of the Chicago skyline, offering spectacular views from its tallest point, the 65th floor observation deck. The towers also offer great views of the iconic Wrigley Building and Tribune Tower just across the river.
🌦 Wetterinformationen
Erhalten Sie Wetterinformationen und vieles mehr von der App. Laden Sie es kostenlos herunter!
🚕 Wie man dorthin kommt?
Rufen Sie Routeninformationen (mit dem Auto, zu Fuß, mit öffentlichen Verkehrsmitteln usw.) und vieles mehr über die App ab. Laden Sie es kostenlos herunter!