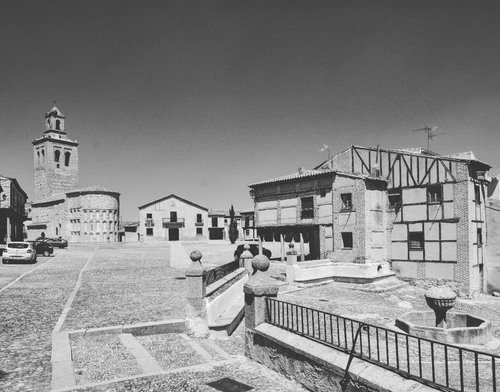 The Church of Santa Maria is a stunning Baroque style church located in Arévalo, Spain. Built in the 1600s, it features stunning and intricate facade and bell tower with a number of statues. Inside, the church features high vaulted ceilings, elaborate sculptures, gilded religious art and a beautiful stained-glass window. Its sober atmosphere and majestic architecture make it a great place to explore and admire traditional and religious art. Its proximity to Arévalo's city centre makes it easy to reach. Be sure to take the time to observe and appreciate this magnificent church when visiting Arévalo.
🌦 Wetterinformationen
Erhalten Sie Wetterinformationen und vieles mehr von der App. Laden Sie es kostenlos herunter!
🚕 Wie man dorthin kommt?
Rufen Sie Routeninformationen (mit dem Auto, zu Fuß, mit öffentlichen Verkehrsmitteln usw.) und vieles mehr über die App ab. Laden Sie es kostenlos herunter!