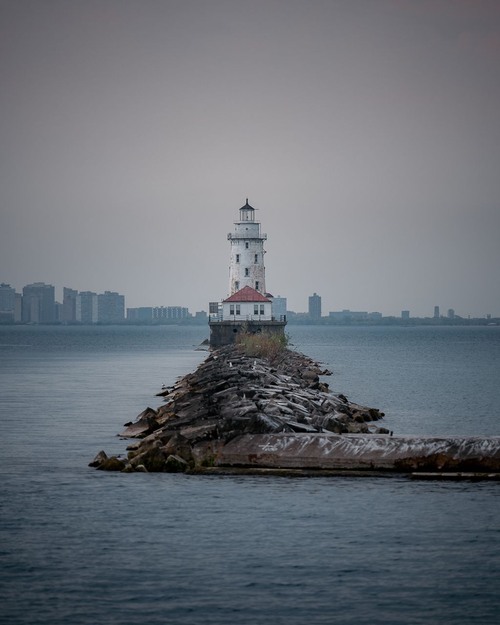 TOP
The Chicago Harbor Lighthouse, also known as the "Old Winkie", is an iconic navigational and historic symbol of the city of Chicago. Built in 1893, this red and white striped lighthouse is the only lighthouse located in Lake Michigan, sitting just outside the mouth of the Chicago River. Though it was decommissioned in 1945, the lighthouse still stands today, proudly marking the entrance to the city's harbor. Visitors can see the lighthouse from the nearby Burnham Harbor and Navy Pier in downtown Chicago, and also by taking a boat tour of the Chicago Harbor. It is truly something to behold, whether seen up close or from afar. The Chicago Harbor Lighthouse holds an important place in the city's history and is a reminder of the many boats, ships, and trade that has entered the Chicago Harbor throughout the years.
🌦 Wetterinformationen
Erhalten Sie Wetterinformationen und vieles mehr von der App. Laden Sie es kostenlos herunter!
🚕 Wie man dorthin kommt?
Rufen Sie Routeninformationen (mit dem Auto, zu Fuß, mit öffentlichen Verkehrsmitteln usw.) und vieles mehr über die App ab. Laden Sie es kostenlos herunter!