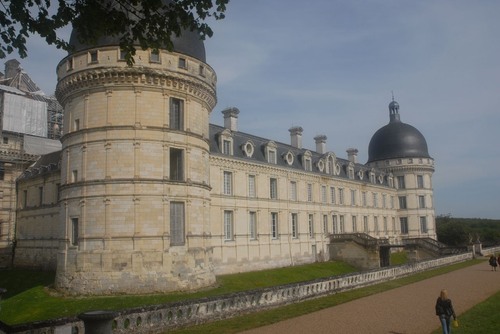 This 16th century Renaissance style Château de Valençay sits in the heart of the Loire Valley, in the small town of Valençay. It was the home of Napoleon's foreign minister Charles Maurice de Talleyrand-Périgord, and still today retains much of its original décor. Highlights of the castle include the ornate Stone and Le Nôtre gardens, gallery of paintings, and opulent pointed towers built of tufa and masonry. There's also a unique domed Chinese Room and outdoor toilets with views of the countryside. Visitors can take a guided tour to explore the castle and discover its history and that of its former occupants. The Museum of Hunting and Nature nearby is also worth a visit. Run by the Fine Arts Conservatory, it houses an amazing collection of antlers, animal pelts and artwork.

It's easy to spend a day (or two) here exploring the grounds and taking in the spectacular views of the Loire Valley. Create your own perfect day trip with a mix of castle sightseeing, picnicking in the grounds and visiting the neighbouring museum. It's located just a short train ride from the cities of Tours and Poitiers, making it the perfect day trip destination.
🌦 Wetterinformationen
Erhalten Sie Wetterinformationen und vieles mehr von der App. Laden Sie es kostenlos herunter!
🚕 Wie man dorthin kommt?
Rufen Sie Routeninformationen (mit dem Auto, zu Fuß, mit öffentlichen Verkehrsmitteln usw.) und vieles mehr über die App ab. Laden Sie es kostenlos herunter!