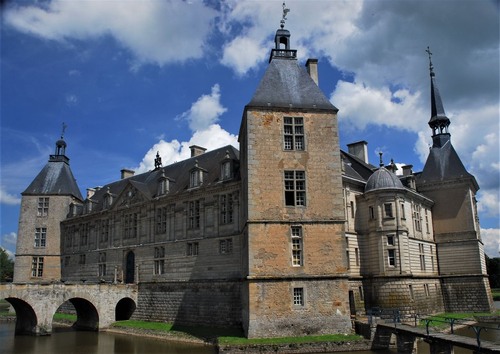 Chateau de Sully is a castle located in Sully, France. It was built in 1566 on the orders of Jean de Beaumont, Lord of Sully. The castle was used as a fortress, court house and residence for generations of Sully families until the French Revolution. Nowadays, it is open for the public to visit. The interior is worth exploring and includes a Great Hall, noble chambers, a kitchen and more. It also has an impressive collection of antiques and tapestries from the Medieval Period. Its gardens, with grand terraces and waterfalls, are a great attraction. The castle overlooks the Loire River and its small village, making it the perfect place to take in the landscape and immerse yourself in French history.
🌦 Wetterinformationen
Erhalten Sie Wetterinformationen und vieles mehr von der App. Laden Sie es kostenlos herunter!
🚕 Wie man dorthin kommt?
Rufen Sie Routeninformationen (mit dem Auto, zu Fuß, mit öffentlichen Verkehrsmitteln usw.) und vieles mehr über die App ab. Laden Sie es kostenlos herunter!