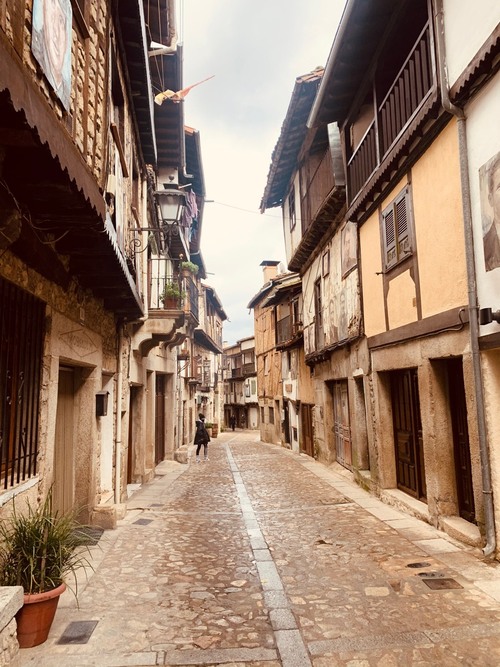 Calles de Mogarraz is a small traditional village located in the province of Salamanca in the autonomous region of Castilla y León in Spain. The village is known for its narrow cobbled streets, quaint architecture, and historic buildings. Visitors can explore the many churches, squares, and fountains as well as take in the stunning views of the surrounding mountains and countryside. Calles de Mogarraz also offers a variety of activities and cultural experiences, such as a visit to the Mogarraz Museum of Archaeology and History, sampling local cuisine at the local restaurants, and hiking through the surrounding Sierra de Francia mountain range. Whether looking to better understand the culture and history of the local people or simply seeking a place to relax, Calles de Mogarraz certainly has something to offer.
🌦 Wetterinformationen
Erhalten Sie Wetterinformationen und vieles mehr von der App. Laden Sie es kostenlos herunter!
🚕 Wie man dorthin kommt?
Rufen Sie Routeninformationen (mit dem Auto, zu Fuß, mit öffentlichen Verkehrsmitteln usw.) und vieles mehr über die App ab. Laden Sie es kostenlos herunter!