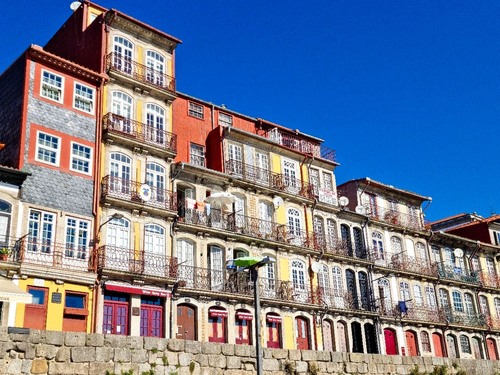 Cais da Estiva is a breakwater located along the River Douro in the city of Porto, Portugal. It is an historical site, as it was once an active river port. It dates back to the 13th century, when it was known as the Port of Vila Nova da Rainha.

Today, although it no longer serves as an active port, the breakwater offers stunning views of the nearby Douro River. Visitors can admire stunning sunsets, river cruise ships and traditional Portuguese architecture. The area is also abundant with various birds and waterfowl. Some of the highlights of the Cais da Estiva are its urban fishing shelter, a popular spot among photographers and birdwatchers, and its spectacular sixteenth century fort, which offers an interactive educational space for all ages. At the back of the breakwater there's also a pleasant public park named Passeio Alegre. The park has a variety of conifers and rare plants, a pond and a lovely cafe. Here visitors can enjoy the peaceful atmosphere of this special place.
🌦 Wetterinformationen
Erhalten Sie Wetterinformationen und vieles mehr von der App. Laden Sie es kostenlos herunter!
🚕 Wie man dorthin kommt?
Rufen Sie Routeninformationen (mit dem Auto, zu Fuß, mit öffentlichen Verkehrsmitteln usw.) und vieles mehr über die App ab. Laden Sie es kostenlos herunter!