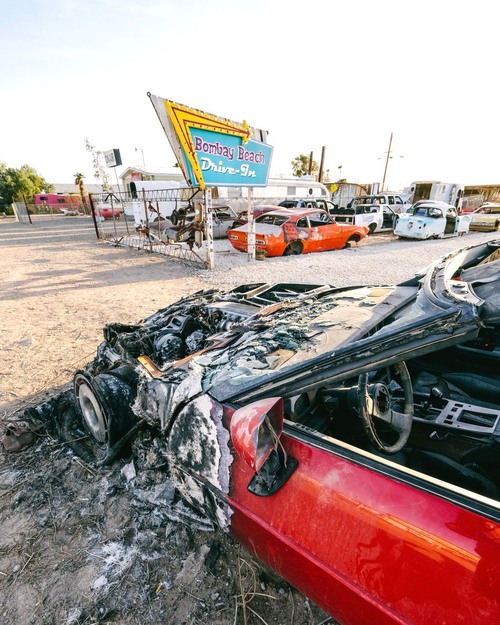 Bombay Beach Drive-In Theatre is a unique family experience located in Niland, United States. It is a state-of-the-art drive-in theatre, one of the few that remain in the country. It features two giant scree screens (fifty-foot total), and plays a range of double features from modern flicks to old favourites. The theatre hosts a range of events such as cinematic classics and themed movie nights. The food served at the concession stand is freshly made for each event and must be ordered in advance. Cars are to be parked facing the screen, but BYO seating is allowed. Guests are encouraged to bring their dogs as well. It's an ideal place for an affordable and fun family outing.
🌦 Wetterinformationen
Erhalten Sie Wetterinformationen und vieles mehr von der App. Laden Sie es kostenlos herunter!
🚕 Wie man dorthin kommt?
Rufen Sie Routeninformationen (mit dem Auto, zu Fuß, mit öffentlichen Verkehrsmitteln usw.) und vieles mehr über die App ab. Laden Sie es kostenlos herunter!