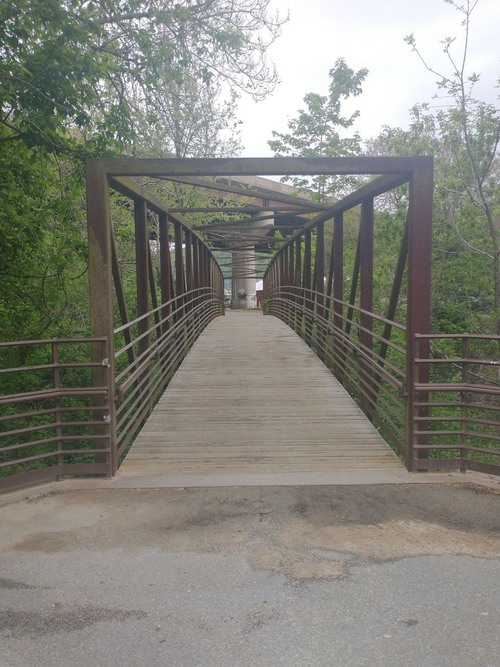 The Blackwater Creek Bridge in Lynchburg, United States, is a pedestrian truss bridge located along the James River Heritage Trail. The views from this bridge, whether you look upstream or downstream, give visitors a sense of the beauty of the James River. The view of the Lynchburg skyline on the other side is particularly stunning. The bridge is a short walk away from nearby attractions such as Riverview Park, the Amazement Square Children's Museum and the Monument Terrace Propeller Park. As for photographers, the bridge provides a unique vantage point of the surrounding scenery and is a great spot for capturing the beauty of the river and the city skyline.
🌦 Wetterinformationen
Erhalten Sie Wetterinformationen und vieles mehr von der App. Laden Sie es kostenlos herunter!
🚕 Wie man dorthin kommt?
Rufen Sie Routeninformationen (mit dem Auto, zu Fuß, mit öffentlichen Verkehrsmitteln usw.) und vieles mehr über die App ab. Laden Sie es kostenlos herunter!