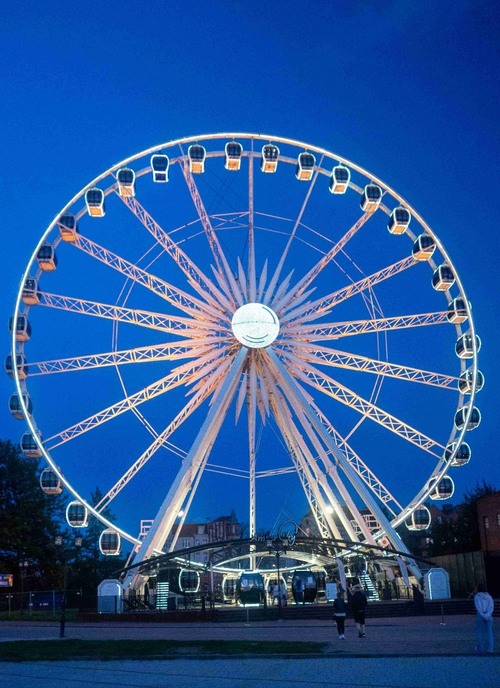 Amber sky is a must-visit spot for all photographers visiting Gdańsk, Poland. With a 360° view of the city and a few outlying islands - including the famous Westerplatte - it will be hard to find a more spectacular panoramic spot than Amber Sky. It's situated on the outskirts of Gdańsk's Old Town, overlooking the Motława River and traveling the short distance only takes a few minutes. During the day, Amber Sky provides a stunning bird's eye view of the city and its architecture, while at night and morning, it's possible to capture gorgeous pictures of the city and its many reflections in the water. Considering its placement and its view, this is probably one of the most popular and most spectacular viewpoints in the region. The spot is easily accessible via car and public transport, making it an ideal place for tourists and photographers to visit.
🌦 Wetterinformationen
Erhalten Sie Wetterinformationen und vieles mehr von der App. Laden Sie es kostenlos herunter!
🚕 Wie man dorthin kommt?
Rufen Sie Routeninformationen (mit dem Auto, zu Fuß, mit öffentlichen Verkehrsmitteln usw.) und vieles mehr über die App ab. Laden Sie es kostenlos herunter!