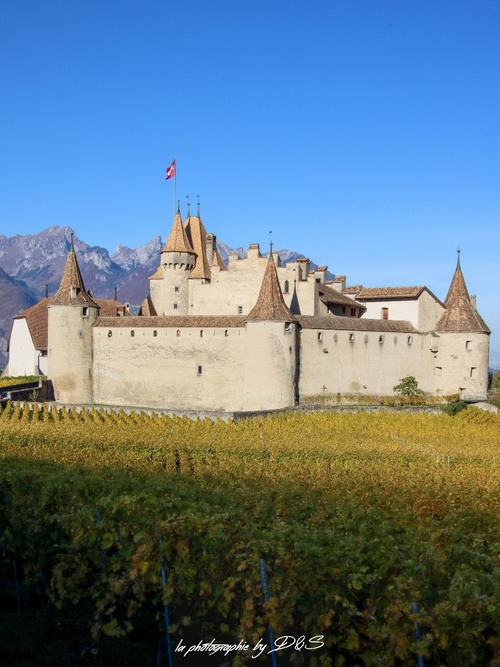 Aigle Castle is a nine-storey medieval castle situated in the town of Aigle, in Switzerland's canton of Vaud. Built in the 12th century, it was one of the few fortresses that weren't destroyed in the Burgundy War of 1475-1477. It today serves as a historical museum, open to the public and jam-packed with antiques, tapestries and historical artifacts. The ceremonial court, divided into two floors, is the highlight of the castle. The first floor hosts a barrel-vaulted hall, while the second floor has four bedrooms, bedrooms and a banquet hall. The castle grounds are extensive, featuring elaborate gardens, an art-nouveau clock tower and a stunning view of the nearby vineyards. The castle is also home to a variety of attractions, such as an interactive exhibition about castle life, a collection of weapons used in the castle throughout the centuries and a medieval fresco depicting the mythology of the Aeolian Islands. Aigle Castle is definitely worth a visit, whether you're on a historical or a photographic journey.
🌦 Wetterinformationen
Erhalten Sie Wetterinformationen und vieles mehr von der App. Laden Sie es kostenlos herunter!
🚕 Wie man dorthin kommt?
Rufen Sie Routeninformationen (mit dem Auto, zu Fuß, mit öffentlichen Verkehrsmitteln usw.) und vieles mehr über die App ab. Laden Sie es kostenlos herunter!