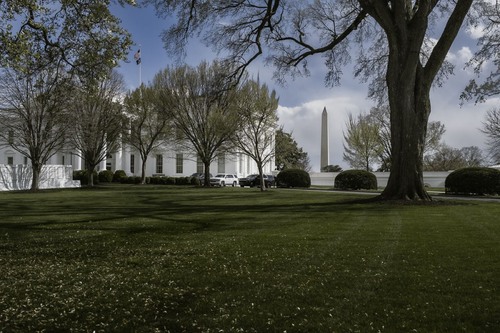 TOP
The White House in Washington, United States is one of the most iconic buildings in the world. It has been the residence of the President of the United States since 1800 and is a popular tourist destination. Home to the Oval Office, seven stories tall and spread over an 18-acre lot, the White House offers guided tours for visitors, giving guests the opportunity to explore the West and East Wings and learn about its history. Visitors also have the opportunity to view the 14-acre South Lawn, the North Lawn, and the President's Rose Garden. The grounds of the White House are a stunning sight, with manicured gardens and a reflective pool. It's a great place to see Secret Service agents, protesters, celebrities, and other members of the public.
🏨 Hostals
🌦 Informació meteorològica
Obteniu informació sobre el temps i molt més des de l'aplicació. Descarrega'l gratis!
🚕 Com arribar?
Obteniu informació sobre rutes (en cotxe, caminant, transport públic, etc.) i molt més, des de l'aplicació. Descarrega'l gratis!