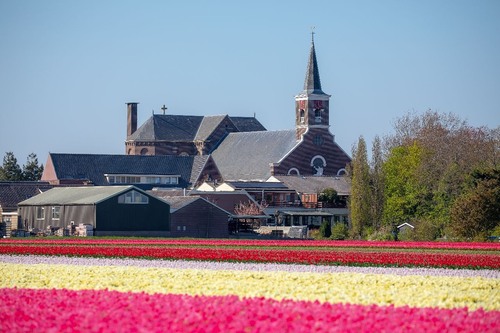 TOP
Spierdijk is a small hamlet located in the polder landscape of the Noord-Holland province of the Netherlands. It's a picturesque spot with typical Dutch houses, windmills and a historic church dating back to the 16th century. One of the best ways to explore Spierdijk is to rent a bike and ride through the cycle paths. The traditional windmills, churches and farmhouses in the distance from the bike paths are an amazing sight. Another great way to explore the area is to take a boat tour from IJselmeer Lake, one of the largest in the Netherlands. On the boat, you will get a breathtaking view of the whole area. Enjoy the scenery and take time to observe the birds which inhabit the lake. If you're not a fan of boat rides, then you can take a leisurely stroll through the village and explore the many art galleries and cafes. There's also a wildlife park nearby which is home to storks, ducks and other birds.
🏨 Hostals
🌦 Informació meteorològica
Obteniu informació sobre el temps i molt més des de l'aplicació. Descarrega'l gratis!
🚕 Com arribar?
Obteniu informació sobre rutes (en cotxe, caminant, transport públic, etc.) i molt més, des de l'aplicació. Descarrega'l gratis!