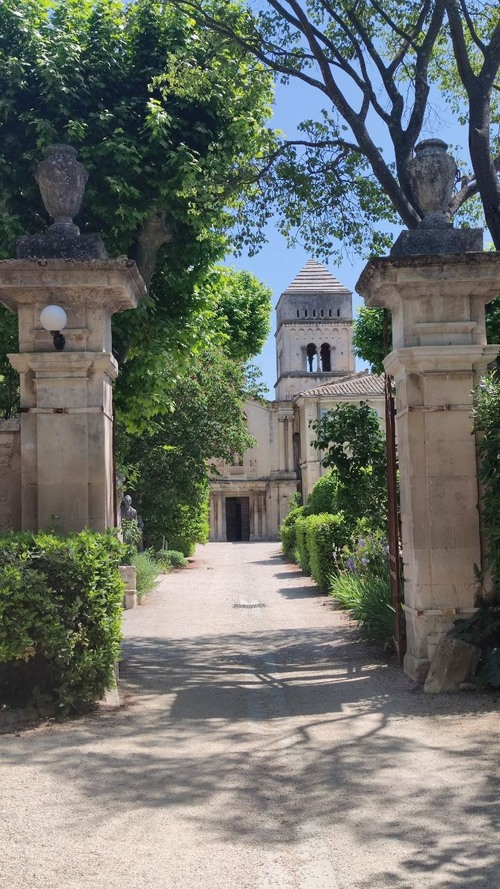 Saint Paul de Mausole is an ancient monastery located in Saint-Rémy-de-Provence, France. Established in 1096, the monastery has served as both a refuge for Pilgrims and a refuge for inmates during the French Revolution. Today, it is a psychiatric clinic and is surrounded by beautiful gardens filled with private collections of art.

Visitors to Saint Paul de Mausole will find a well-preserved medieval cloister, which provides stunning views of the nearby countryside including the Vallon de Baux. Within the walls of the monastery, visitors can view relics and a museum detailing the history of the monastery. On the grounds of the monastery, visitors will also find a chapel, a bakery, and an olive grove. The nearby abbey gardens have been maintained since the seventeenth century, and they are a great place to wander and explore. The gardens are a section of the adjacent historic Vallon des Baux. The park is known for its remarkable views of the Alpilles mountain range and the large variety of plants and trees found here.
🏨 Hostals
🌦 Informació meteorològica
Obteniu informació sobre el temps i molt més des de l'aplicació. Descarrega'l gratis!
🚕 Com arribar?
Obteniu informació sobre rutes (en cotxe, caminant, transport públic, etc.) i molt més, des de l'aplicació. Descarrega'l gratis!