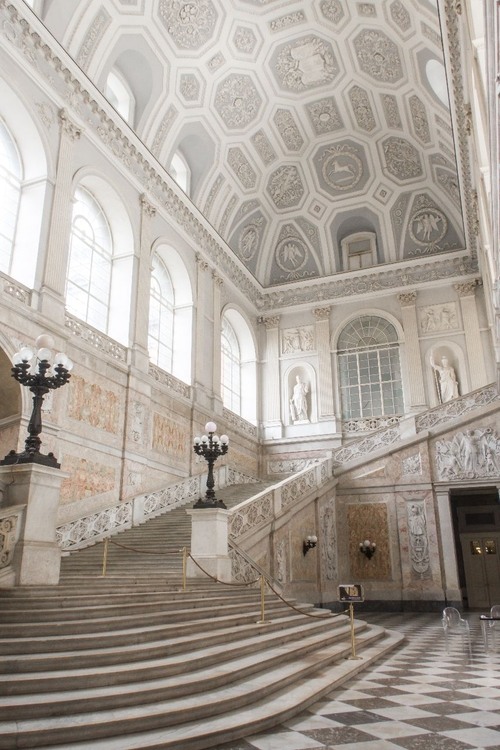 TOP
The Royal Palace of Naples is a historic residence located in the heart of the city of Napoli, Italy. It was once used by the ruling families of the Kingdom of the Two Sicilies from 1734 to the late 19th century, and the official coronation of the first king of Italy, Umberto I of Italy, took place there in 1861. Today, the palace is open to visitors looking to explore its grandeur and learn about the history of the city. The palace is located on the main street of Napoli, the Via Toledo, and sits atop a hill overlooking the harbor and Mount Vesuvius. Inside, visitors will find the grand Throne Room and the Royal Armory, which houses important artifacts, along with two courtyards, the Royal Gallery and the Gallery of Tapestries. The palace also features the grand Teatrino di Corte, an 18th-century theater, and the Bourbon Chapel, where members of the royal family are buried. The palace displays an impressive example of Baroque architecture, best seen in the ancient coins and decorations of its facade. The visit is a must to any visitor!
🌦 Informació meteorològica
Obteniu informació sobre el temps i molt més des de l'aplicació. Descarrega'l gratis!
🚕 Com arribar?
Obteniu informació sobre rutes (en cotxe, caminant, transport públic, etc.) i molt més, des de l'aplicació. Descarrega'l gratis!