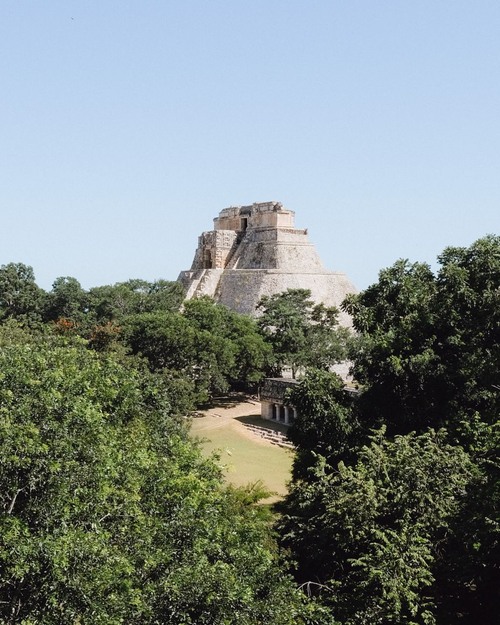 The Pyramid of Adivino is one of the oldest structures in Uxmal, one of the major cities of the Maya civilization in Mexico. Located in the center of the ancient city, the temple stands 79 feet tall and is the tallest of three pyramids that are found in Uxmal. Visitors of Uxmal should not miss visiting this remarkable structure which dates back to the 8th century. Although not considered as a royal or royal structure, the Pyramid of Adivino is a popular attraction at Uxmal and is an important part of the city's history. The pyramid is a five-step building, topped by a roof comb and dedicated to the god Chaac. The sides are lined with 93 rectangular slabs with curved edges, each of which bears a face of a spirit. The temple is well preserved and offers a stunning view from the top of the pyramid. The best way to explore the Pyramid of Adivino is by walking around it, observing its exquisite artwork and architecture. To fully appreciate its beauty and significance, visitors should make sure to leave enough time to explore the surrounding area as well.
🌦 Informació meteorològica
Obteniu informació sobre el temps i molt més des de l'aplicació. Descarrega'l gratis!
🚕 Com arribar?
Obteniu informació sobre rutes (en cotxe, caminant, transport públic, etc.) i molt més, des de l'aplicació. Descarrega'l gratis!