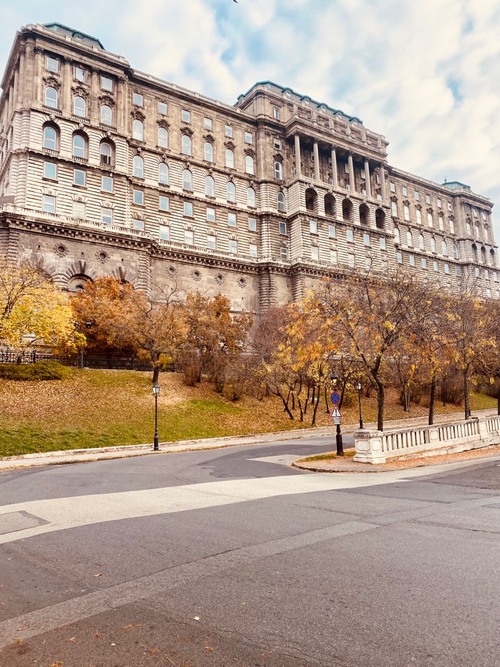 The National Széchényi Library (or OSZK) is an iconic spot in the Hungarian capital, Budapest. It was founded in 1802 and is the Hungarian National Library, and the largest and most important public library in the country.

The building itself is impressive and dramatic, with its red walls, turrets, and dark green roof - a fine example of Hungarian Art Nouveau. Inside, the enormous Great Hall is covered from floor to ceiling in books, and it's a great place to explore and take some photos! On the walls of the Great Hall, you'll find the official stamps of over 200 countries around the world. There is also a replica of a Gutenberg Bible and its own theatre, as well as 'silver' and 'gold' reading rooms. All visitors can also watch films and exhibitions related to the library. The library also boasts a selection of rare manuscripts, including a description of Emperor Franz Joseph I's coronation procession. Its 15,000 incunabula and 600,000 books provide a fascinating insight into Hungarian history.
🌦 Informació meteorològica
Obteniu informació sobre el temps i molt més des de l'aplicació. Descarrega'l gratis!
🚕 Com arribar?
Obteniu informació sobre rutes (en cotxe, caminant, transport públic, etc.) i molt més, des de l'aplicació. Descarrega'l gratis!