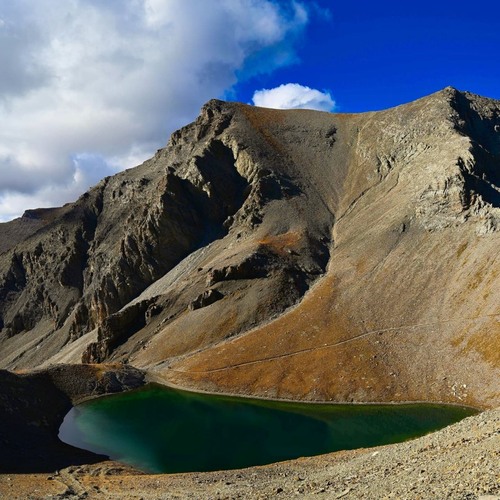 Located in the Mercantour National Park in the Alpes-Maritimes region of southeast France, Lac de la Petit Cayolle is a pristine glacial lake that captivates visitors with its tranquil beauty. With long, narrow fingers of emerald green waters set against the stark peaks and rocky terrain of the surrounding Alps, the lake offers amazing opportunities for photographers looking to capture the sheer magnificence of the French Alps.

The lake's waters rise from snowmelt and encircle the rocky isle of Ilet Cayolle in its center. At 1,815 meters above sea level, the lake's shoreline is dotted with pines and larches, providing a scenic backdrop as well as great natural cover for photographers who wish to take a wide variety of photos without being in plain sight. Its relative remoteness, as well as the abundance of hiking trails, makes it an ideal destination for those looking to get away from the hustle and bustle of city life.
🏨 Hostals
🌦 Informació meteorològica
Obteniu informació sobre el temps i molt més des de l'aplicació. Descarrega'l gratis!
🚕 Com arribar?
Obteniu informació sobre rutes (en cotxe, caminant, transport públic, etc.) i molt més, des de l'aplicació. Descarrega'l gratis!