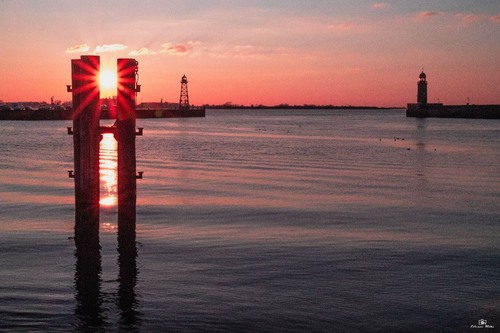 Geestemündung in Bremerhaven, in Bremerhaven, Germany, is a 4km wide estuary of the River Weser. It offers unique environment of natural beauty, where visitors can observe the landscape created by the interaction of two sites – the river, sandstones and saltmarshes. Geestemündung serves as an important breeding and resting site for many bird species, and its waters attract diverse species of fish. You can also explore nearby sand dunes, surrounded by marshes, saltmarshes marked by stilt houses and a wide variety of flora and fauna. In summer, the bustling beaches draw visitors from all over. The Geestemündung is an excellent area for walking, cycling and horse-riding. Here, you will find the perfect place to relax, take in the scenery and admire the wildlife.
🏨 Hostals
🌦 Informació meteorològica
Obteniu informació sobre el temps i molt més des de l'aplicació. Descarrega'l gratis!
🚕 Com arribar?
Obteniu informació sobre rutes (en cotxe, caminant, transport públic, etc.) i molt més, des de l'aplicació. Descarrega'l gratis!