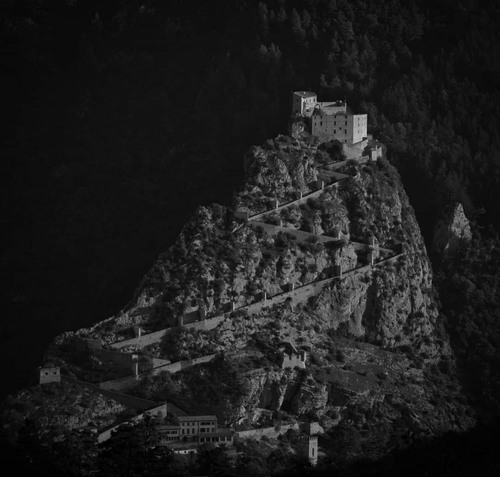 Entrevaux Castle sits atop a steep rock outcropping in the medieval village of Entrevaux in the French Alps. It is a spectacular preserved example of medieval architecture with towers, fortifications, a drawbridge, and an inner court. Perched on a formidable location in the Alpine foothills, it overlooks the Var Valley and is a stunning sight to behold. The massive keep, and imposing walls and fortifications are evidence of how it defended the Alpine mountain pass through the Provençal region. Entrevaux Castle was built in 1193 and later refurbished in the 17th-century with Bastions and Moorish-style decorations. Visitors will be able to take a tour of the castle, learning about its fascinating history as a stronghold throughout the Middle Ages as well as its function as a prison for certain political prisoners. Today, the castle is a protected historical landmark and a thriving tourist attraction.
🏨 Hostals
🌦 Informació meteorològica
Obteniu informació sobre el temps i molt més des de l'aplicació. Descarrega'l gratis!
🚕 Com arribar?
Obteniu informació sobre rutes (en cotxe, caminant, transport públic, etc.) i molt més, des de l'aplicació. Descarrega'l gratis!