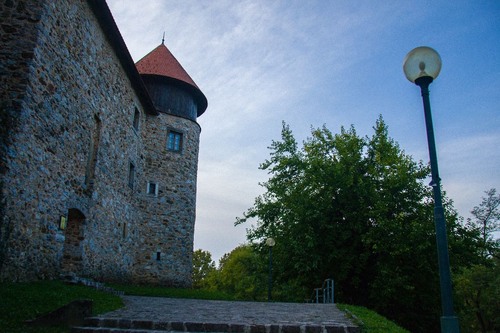 Dubovac Castle, located in Karlovac, Croatia, is the perfect location to visit for history enthusiasts. Constructed in the 14th century, the castle was used by Croats and other ethnicities to keep watch over the Kupa River. It is surrounded by 4 circular towers and protected by a dry moat. Maps discovered in the castle date back to the 18th century and imply that it was used as a military base during WWI. Within the castle, visitors can find a two-story building, which was used as a storage facility. Guests can take a half-hour long tour of the castle and can explore the remains of what used to be the main guard's quarters or escape to the tower dedicated to Saint Veronica. In addition, there is a chapel and a permanent exhibition showcasing history and artifacts from the castle, such as coins, weapons, and armors. Visitors can enjoy the castle with a spectacular view of the Kupa River and the city skyline.
🌦 Informació meteorològica
Obteniu informació sobre el temps i molt més des de l'aplicació. Descarrega'l gratis!
🚕 Com arribar?
Obteniu informació sobre rutes (en cotxe, caminant, transport públic, etc.) i molt més, des de l'aplicació. Descarrega'l gratis!