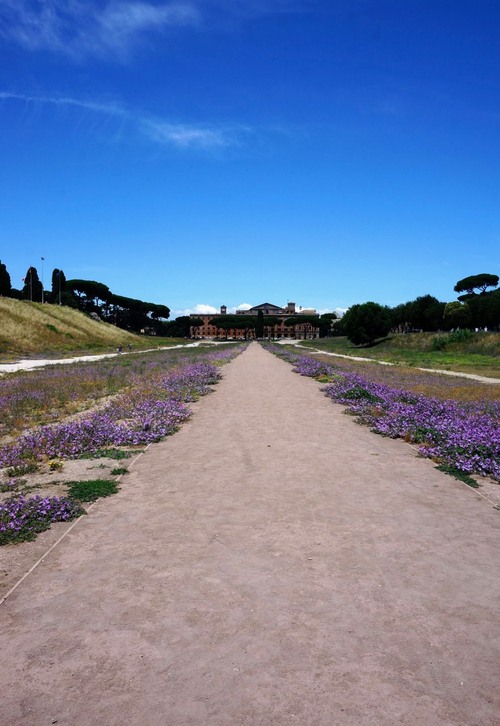 The ancient Roman Circus Maximus is located in the valley between the Aventine and Palatine Hills in Rome, Italy. It is believed to have been built in the 6th century BC, and is the largest stadium ever built in ancient Rome. Circo Massimo is an oval shaped stadium, with a track around its circumference. This track is over 621m (2,037 ft) long and 150m (492 ft) wide and would have been capable of seating over 150,000 spectators. It is famous for having hosted chariot races and public games for centuries. Today, Circo Massimo is mostly open for visitors to explore, with original walls and spectator stands still intact. It is possible to access the track via a path running along the side of it. There is also a museum beside the site where artifacts from the stadium can be seen. Visitors can take a step back in time by walking around the enormous site, admiring the grand architecture, and imagining what it would have been like to have been a spectator of the chariot races.
🌦 Informació meteorològica
Obteniu informació sobre el temps i molt més des de l'aplicació. Descarrega'l gratis!
🚕 Com arribar?
Obteniu informació sobre rutes (en cotxe, caminant, transport públic, etc.) i molt més, des de l'aplicació. Descarrega'l gratis!