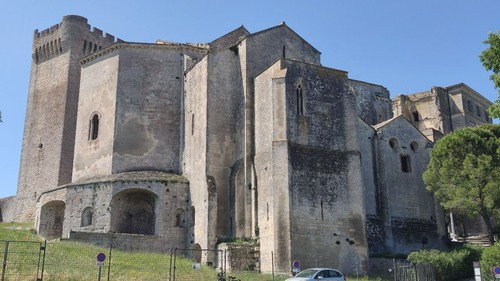 The Abbazia di Montmajour is a Benedictine abbey located in the south of France just outside of Arles. Founded in the 10th century and originally constructed in the Romanesque style, the abbey was expanded in the 14th century with the addition of a cloister. The abbey features some of the best preserved Romanesque architecture in France, with a tranquil peace and beauty which is unrivaled. The church has beautiful arches, statues, and murals – making it a popular destination for art enthusiasts. Its surrounding gardens, filled with cypress trees, olive trees, and meadows, make it a great spot for relaxation and meditation. The Abbey is open for the public, and people can visit the church, the cloister, or admire the view from one of the towers. While not open for overnight stays, visitors can pay their respects and enjoy the peaceful atmosphere of the abbey.
🏨 Hostals
🌦 Informació meteorològica
Obteniu informació sobre el temps i molt més des de l'aplicació. Descarrega'l gratis!
🚕 Com arribar?
Obteniu informació sobre rutes (en cotxe, caminant, transport públic, etc.) i molt més, des de l'aplicació. Descarrega'l gratis!